"Life Changing", "Life Enhancing" and "Transformational" are just some of the phrases used by participants to describe this event.
A hugely rewarding way to raise money for your chosen charity this fire walking workshop will not only attract publicity and wider interest but also offer the participants fantastic and lifelong personal rewards.
[readon1 url="index.php?option=com_content&view=article&id=17&Itemid=5″]Firewalking For Charities »[/readon1]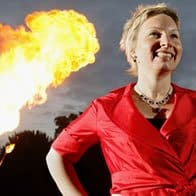 You can be, do or have anything you want in life, the question is does your belief system allow you to act upon it?
Whether you are part of a corporate team, a business owner or someone wanting to build confidence in your personal life, unleash "indestructible self-belief" through this inspirational fire walking workshop.
[readon1 url="index.php?option=com_content&view=article&id=14&Itemid=2″]Firewalking For Businesses »[/readon1]